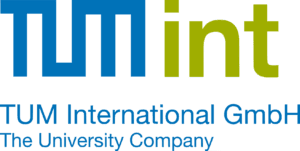 TUM International GmbH, based in Munich Germany is a leading consultant for, developer, and manager of scientific sites, innovation ecosystems, knowledge transfer and competence centres worldwide. TUM International was created in 2007 as a subsidiary of the Technical University of Munich (TUM), which ranks among Europe's most outstanding universities in innovation and research.
Our mission is to enable our partners to effectively engage with major global transformation processes by building strong innovation ecosystems and capabilities to explore novel, sustainable, and resilient development pathways. In this process, our customers benefit not only from our extensive network of public, private, and academic partners but also from our focus on excellence and deep expertise in systems of innovation.
In our innovation ecosystem, we act as an intermediary, enabling the development and transfer of knowledge and ideas from academia and research into the marketplace. As such, TUM International also engages in technology development and transfer partnerships. In all our projects, we aim to achieve high societal impact by empowering our clients to promote education, research, entrepreneurship, and systemic collaboration across stakeholders in an environmentally sustainable and socially inclusive way.
Our Expertise 
We provide holistic and customised services in the following areas:
Sustainable development of integrated academic and scientific sites
Innovation ecosystems— concepts, enabling mechanisms, and development
Knowledge and technology transfer and management of innovation-oriented projects
Mentoring programs and qualification measures
TUM International strongly believes in the critical role that entrepreneurial and engaged universities can play in advancing societal transformation. Building on TU Munich's excellence in education, research, and societal engagement, TUM International adapts this model to the specific local requirements of its university clients. The goal is to ensure that universities become key drivers of knowledge creation and socio-economic development in the respective region.
Within Accelerate Future HEI, TUM International is one of the three acceleration partners. Our main role is to design a monitoring and evaluation methodology for entrepreneurial universities and to guide the acceleration partners through the process of monitoring their own progress within the next years of the project. This will be done through regular impact workshops which are based on the co-creation approach and by carefully selecting a board of experts to support the partners in their journeys.